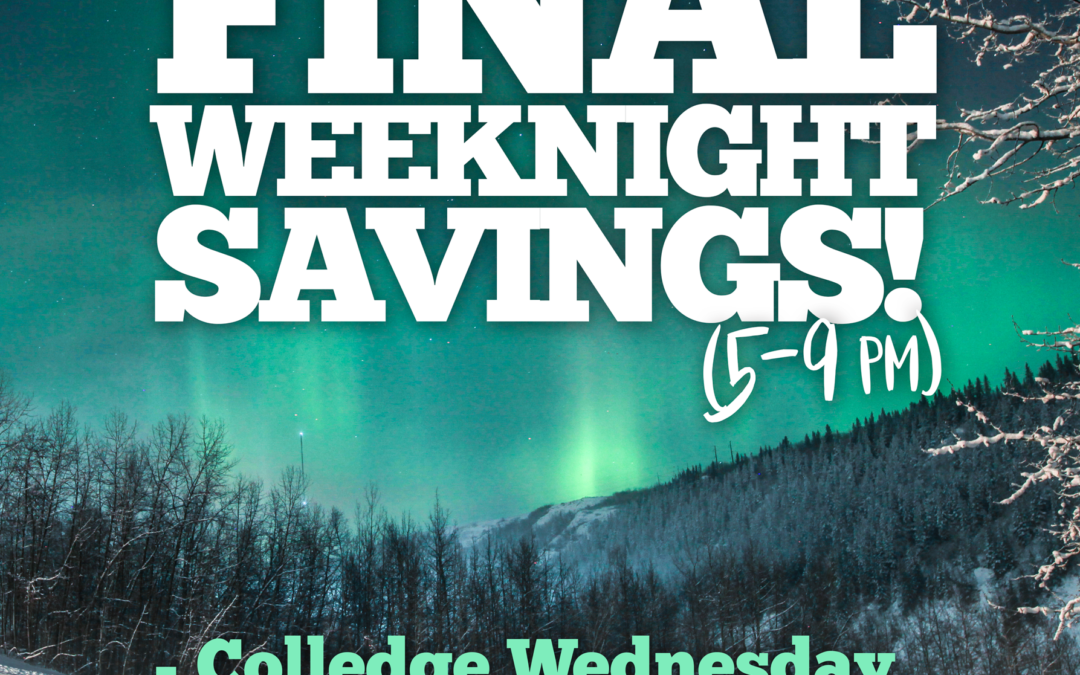 LAST CHANCE OF THE SEASON TO SKI THIS WEDNESDAY, THURSDAY, FRIDAY AND TAKE ADVANTAGE OF OUR WEEKNIGHT SAVINGS!
Hill will be Open from 5-9pm
WEDNESDAY
Kraze 101.3 College
Show your RDC student ID and receive a sweet deal on night skiing from $17.50 lift ticket
THURSDAY
Enjoy night skiing at its best on Thrifty Thursday!
Lift tickets $26
Ski Rentals $16
Snowboard Rentals $25
FRIDAY
10% discount on tickets & rentals In celebration of the 2019 Canada Winter Games being held in Central Alberta!