Season Pass Rates
GST not included in Prices

All season pass holders must read and agree to the RELEASE OF LIABILITY, WAIVER OF CLAIMS, ASSUMPTION OF RISKS AND INDEMNITY AGREEMENT before they will be issued their season pass RFID card.
Season Pass

Early Bird

Sale Ends
Oct 1

Regular Price

General (13+)
$600
$650
Child (6-12)
$500
$550
Senior (65+)
$450
$500
Tiny Tigers (5 and under)
$175
$200
Family Pass (Based on family of 4)
$1600
$1750
Family Add-On (per child)
$200
$200
Want to purchase resort credits for your Season Pass or Multi-Day Pass Holder?
Click HERE to visit our webstore. 

Multi-Day Passes
Only Available Until Dec 26
Ticket

General / Child

6 X Full Day Passes
$290 / $230
6 X 4-Hour Passes
$240 / $195
Tiny Tiger X 6
(ages 5 and under)
$100
GST not included in prices
Direct-to-lift, trackable, replaceable and reloadable!
Our Multi-Day Passes are only valid for a single person and expire at the end of the season.
Multi-Day Passes are NOT transferable and may be revoked for misuse or violation of the Alpine Responsibility Code
Punch Passes and Multi-Day Cards from previous seasons that are unused or partially used will not be honoured or credited for future seasons regardless of reason, including Covid-19. No exceptions.
Day Lift Ticket Rates
*Everyone requires a Lift Ticket to be on the slopes*
GST not included in Prices
Lift Tickets are NOT transferable and may be revoked for misuse or violation of the Alpine Responsibility Code
Single Lift Passes – 2023/2024 Prices

General

Full Day
$57
Half Day (Any 4 Hours)
$47
Last 2 Hours of the Day
$34
Thrifty Thursdays Night
$36 (6yrs +)
Magic Carpet Beginner Area
$25
Seniors (65+)
$36
Foot Pass
$15

Family of 4 Lift Passes

(2 parents + 2 dependant children under 18
or 1 parent + 3 dependant children under 18)

Full Day
$165
Half Day (Any 4 Hours)
$145
Additional Family Member
$36
Due to safety concerns and capacity restrictions, Foot Passes may be limited or unavailable for specific dates and times. Foot Passes are solely for the purpose of assisting beginner riders in our beginner areas and cannot be used for riding in those areas.
All pricing and ticket types are subject to change.
| Single Lift Passes | Child |
| --- | --- |
| Full Day | $45 |
| Half Day (Any 4 Hours) | $38 |
| Last 2 Hours of the Day | $28 |
| Thrifty Thursdays Night | $36 (6yrs +) |
| Magic Carpet Beginner Area | $25 |
| Tiny Tiger (5 & Under) | $20 |
| Foot Pass | $15 |
Full Day: 9am – 5pm, or 1pm – 9pm
Half Day: Our half days are any 4 Hour period! Buy your ticket at 9:10 AM? It's good until 1:10 PM!
Last 2 Hours: Last 2 hours on any day (changes based on resort hours)
Thrifty Thursday: 5pm – 9pm
PLEASE NOTE: These are not our hours of operation, this is for reference to pricing. Please see our hours under the Resort tab and click Hours, Conditions and Weather Cams.
Corporate Passes
Bulk-ordered tickets for your staff/clients.
Tickets may be redeemed on any day during our 23/24 Winter Season
and multiple tickets may be redeemed at once.
GST not included in prices
| Pass | Price |
| --- | --- |
| Corporate Ski Pass – 25 Uses | $1000 |
| Corporate Tube Pass – 50 Uses | $850 |
Email your Corporate Pass requests to info@canyonski.ca to receive an application form
Cancel your unused 2023/24 Corporate Season Pass anytime before opening day and receive a full refund minus a $25 processing fee. Please note that Season Pass Refund Protection is not available for Corporate Passes.
Optimum Equipment Solutions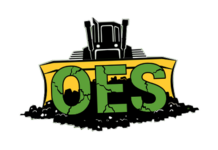 Snow Tube Park
GST not included in prices
Minimum height 36″
Helmets Recommended
Friday Nights with GLOW LIGHTS 5:30-7:30pm
Saturdays + Sundays and Holidays
12:45-2:45pm and 3:00-5:00pm
Tube times are subject to changes depending on demand and weather conditions. Secure your tubing tickets ahead of time and online as quantities are limited.
Helmet & Tube included

Price

2 Hours
$27
Season Pass holder / 2 hr
$20.75
Groups (20+) Contact groups coordinator at
groups@canyonski.ca
 
Canyon Season Pass Holders can purchase their tube passes with a 25% discount! To get your discounted tickets, please call in to book with a credit card or purchase your pre-dated tubing tickets at our ticket window.
AHC or birth certificate required for proof of age. Anyone with skis, snowboard, snowblades, and/or snowbike equipment must purchase a daily lift pass. 
Pass Holder Perks
All Canyon Ski Resort season pass holders receive 25% off Snow Tubing.
Here is the list of all the Ski Areas* that you will receive discounts at. Most of these resorts offer up to 25% off a full day lift pass upon presentation of your Canyon Ski Resort Season Pass.
All resorts offering Canyon Ski Resort passholder perks:
*Please be sure to contact resorts to confirm any restrictions for this season prior to your trip.*
Apex Mountain Resort, Big White Ski Resort, Baldy Mountain, Castle Mountain, Caledonia Ski Club, Cypress Mountain, Eastlink, Edmonton Ski Club, Fairmont Hot Springs, Hart Skil Hill, Kinosoo Ridge, Lake Louise, Manning Park Resort, Marmot Basin, Mission Ridge Winter Park, Misery Mountain, Mount Cain, Mount Sima, Mount Washington Alpine Resort, Nitehawk, Norquay, Panorama, Phoenix Mountain, Powder King, Rabbit Hill Snow Resort, Revelstoke Mountain Resort, Sasquatch Mountain Resort, Shames Mountain, Snow Valley Ski Club, Sun Peaks Resort, Sunridge, Tawatinaw Valley, Valley Ski Hill, Whitewater Ski Resort, Winsport - COP
*Note: Always check with resorts prior to planning your trip, as some restrictions and blackouts may apply.
Resort Closure Policy:
In the event that our resort is unable to open for the 2023-2024 ski season, passholders would have their season passes credited in full for the following season (2024-2025) and not be subject to any potential price increases.
If the government were to shut down the ski industry during the ski season, we will make every effort to keep our resort viable as a business and at the same time do our very best to protect all our pass holders and other guests.
If the ski hill is closed for a period of time, but not the entire season (does not exceed 30 days) then no refund or credit will be provided.
Any refunds as a result of a shutdown will follow Canyons Refund Policy amounts and timeline without exception.
Terms & Conditions:
(please read carefully before selecting the Pass Type)
Prices are in CDN Dollars
Prices DO NOT include G.S.T.
Tiny Tiger - 5 & Under
Child - 12 & Under
Senior - 65+
Age cut-offs are based upon the age as of November 30, 2023 - MUST provide government-issued proof of age
Season Passes are NOT transferable and may be revoked for misuse or violation of the Alpine Responsibility Code
While resort hours may vary, Canyon typically remains open 5 days a week except for instances involving inclement weather or other unforeseen events.
Season pass holders must sign a Release of Liability prior to receiving their season pass (pass holders under 18 years must be signed for by a parent or legal guardian in person at Canyon Ski Resort)
Must show proof of age and address when picking up the pass
Season Passes remain the property of Canyon Ski Resort & Recreation Area Ltd.
Replacement RFID cards will incur a $5 fee. Season pass holders will be charged $5 the first time the card is re-issued and $20 for all subsequent reprints. 
A family of four is defined as 2 parents and 2 youth under 18, or 1 parent and 3 youth under 18, living at the same residence.
A maximum of 3 add ons per Family Pass.
Online purchases are to be redeemed only at Canyon Ski Resort (require proof of purchase upon redemption).
There is no guarantee on season length as we may open or close earlier than expected due to factors beyond our control. No credit is given for late opening or early closures.
If the ski hill is closed for a period of time that exceeds 30 days then a refund or credit will be considered.
Refund Promise:
Season passes that are purchased without accompanying refund protection are non-refundable, without exceptions. Season pass refund protection covers injury, illness or death that prevents participation in skiing or snowboarding during purchase season, or a move of residence outside of 100km radius from Canyon Ski Resort. Season Pass Refund Protection does not cover acts of God, fire, vandalism, labour disputes, weather conditions or mechanical failures. The refund protection must be purchased at the time of the season pass purchase and costs $25/individual or $75 for a family regardless of the number of members.
Refund amounts are as follows….
100% back before Opening Day
75% back on or before December 15, 2023
50% back on or before January 15, 2024
25% back on or before February 15, 2024
ABSOLUTELY NO REFUNDS AFTER FEBRUARY 15, 2024
The number of days skied may not factor into the refund schedule calculations.
All refund requests must be submitted in writing to Canyon Guest Services and must be accompanied by a doctor's note OR a letter from your employer.
Refunds will be calculated from the date your written request is received and a $25 processing fee will be applied to all refunds.